Book Review: Ender's Game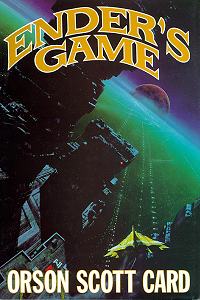 Card, Orson Scott.
Ender's Game.
New York; Tom Doherty Associates, 1985.
I liked this book. It has the same description-driven story that Larry Niven, my favorite author, uses. The one bit that I didn't like, I don't think there's a solution for. My experience, as a member of the merely intelligent, is that I do not have to consciously think about most things--I intuitively grasp them. In the book, the parts that Ender intuitively grasped seemed a cop out, but the parts he consciously thought through seemed forced. As I said, I don't think there's a solution to what I wanted, but I liked it anyway.
Labels: Book reviews